Welcome to the GRAPEViNE. We are a specialty retail store that is family owned and operated.

We offer a unique selection of hats, which change from season to season. The Tilley Hat comes in a choice of styles, colors, fabrics, and sizes as well as a lifetime guarantee. A crushable leather hat from Barmah comes from Australia and is a favorite. Shapeable and ?pinch? straw hats as well as a wide variety of other straw and felt crushable hats including the fedoras are available from Dorfman-Pacific. If you are looking for the unusual, the practical, a little bit ?dressy? or not so, warm in the winter, and/or especially a hat with sun protection, then the GRAPEViNE is the place to look.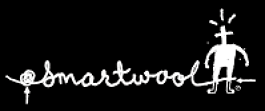 SOCKS ? for hiking, walking, running, fitness, skiing, casual dress, theme, skating, and on and on including warm fleece socks. Our collection of SmartWool socks is one of the largest in the Chattanooga area. From Wigwam, we offer a variety of classic outdoor socks for men, women, and children. A great ragg wool sock and ?old fashioned? hunting socks are available from Fox River, including the famous red-toe monkey sock! From THORLO, you will find a great selection of specialty socks designed for each sport i.e. walking, golf, running, etc. A new sock, Feetures offers a seamless toe as well as the popular ?no show? ankle socks and is now available in a lite sock as well as black in certain styles. Our HUE Hosiery collection of tights and socks is great year-round. There are many other sock lines for all ages and sizes and some great specials in our sock baskets scattered around the store as well as our Sock Club.

We are especially proud of our extensive Vera Bradley collection of handbags, luggage and accessories. We have received the Vera Bradley Partners in Excellence Award for the last five years, and carry one of the largest selections east of Memphis in the state of Tennessee. We offer newsletters, gift certificates, special orders, monogramming, discounts on retired pieces, and personal attention.
Life is goodİ. Yes life is good at the GRAPEViNE, but Life is goodİ is also a line of caps and t-shirts with great ?feel good? graphics and sayings. Life is goodİ also offers ceramic mugs, posters, winter knit toboggans, sweatshirts, and visors. Accessories include totes, beach towels, Nalgene bottles, dog collars, and discs among other things. Polo knit shirts for men and women as well as high performance running shirts, Capri pants, dresses and nightshirts are among the many new items included in the new lines. The t-shirts come in a variety of sizes and styles from infant 12 months, toddler, youth, and women?s, to adult extra-large. Look for fitted hats, ribbon hats, children?s caps and bucket hats, and assorted golf accessories for everyone in the family. The GRAPEViNE is proud to carry all the Life is goodİ styles! As ?Jake? of Life is goodİ would say, ?Do what you like and like what you do!?

Do you know what a City Hat is? What about the Neck/Hat Gaitor? Ever heard of the Rooster? If you?ve ever worn a fleece hat from Chilli Heads then you know what these are. Designed and made in Chattanooga, this polartec fleece are great for keeping you warm all winter. Among other things, Chilli Heads makes scarves, roll hats, basic hats, and headbands in great colors and patterns. Most popular are the crazy hats that come with one, two, three, or more points. Fleece running pants and pullovers as well as zipped vests with windbloc liners are a hit with anyone experiencing winter sports. Available year-round, only at the GRAPEViNE, we invite young and old to come in and see all the wonderful fleece made right here in the Tennessee valley!

Finally, the GRAPEViNE is place to find some great other products from BISON BELT, Freestyle, Rainbow Sandals, Sunbelt, Croakies, and travel accessories from Lewis N Clark. We carry assorted products from Jansport. We are an authorized dealer for INNOVA Discs and Discraft Discs. We offer information on the Ultimate Disc League here in Chattanooga and the new disc golf course at Cloudland Canyon State Park in Georgia. Not sure how to play disc golf, then think about renting your discs from the GRAPEViNE. Also available for sale are a variety of games like boomerangs, volleybirds, juggle sticks, diabolos, and footbags from World Footbag.
Thank you for visiting our store. If you need more information or would like to place an order, please call one of the above numbers. We appreciate your business and look forward to serving you.