Town
Newsletters/Articles

Community    |    Articles of interest to the community.
---
published on 11/08/2006
The Terrace at Mountain Creek Announces New Executive Director
By Contributed Article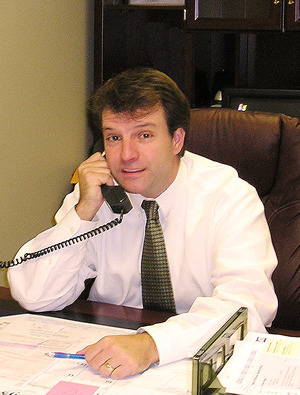 Richard Ervin

Career healthcare professional Richard Ervin has been named Executive Director of The Terrace at Mountain Creek, a senior living and care community located on Mountain Creek Road in Chattanooga.

Prior to his appointment, he served as territory manager for Senior Healthcare Consultants of Irving, TX, developing a 12-person, five-state sales team for senior health coverage in just over two years.

Since coming to the Chattanooga area in 1998, he has served as executive director of two senior communities—East Ridge Retirement Center and The Grand Court II—successfully positioning both facilities and increasing occupancy levels.

From 1992 to 1998, Richard was administrator of Laurel Creek Health Care Center, a 118-bed skilled nursing facility in Manchester, KY, and Federal Hill Manor, a 100-bed skilled nursing facility in Bardstown, KY. While in Kentucky, he earned five facility-of-the-year awards, an administrator-of-the-year award, and maintained excellent occupancy throughout his tenure.

A native of Johnson City, TN, Ervin literally grew up in a nursing home owned by his parents. In 1991, he earned a B.S. degree in healthcare administration with a minor in management at East Tennessee State University in Johnson City and brings nearly 15 years of experience in healthcare, customer service, and relations management to his new post.

He and his wife Laura reside in Signal Mountain with their two children, Georgia Ann and Tad.

Note: The Terrace at Mountain Creek is a senior living and care facility with 116 residential units for independent retirement living, assisted living and memory care. To call Richard Ervin at The Terrace, dial .