Town
Newsletters/Articles

Hats Off    |    by
Column dedicated to sharing news about community activities, service projects, and other events that are important to the life of the residents of our "mountain."
---
published on 10/04/2005


Hats off...to our Heroes

By
sigmtn.com staff writer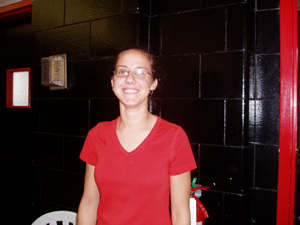 Jennifer Oxendine

What is it about disasters that bring out the best (and sometimes worst) in us? Who has not been glued to the television, newspapers, and Internet since Hurricane Katrina devastated the Gulf Coast? I would venture a guess that there are very few of us who have not been affected in some way or another by this tragedy. My sister-in-law called from Kingwood, TX, a suburb of Houston, the day it was announced that the Astrodome would be home to the evacuees from New Orleans and said, "It's times like these that we want and feel the need to call everyone in our families." As the director of the Society of St. Stephen's at her church, she is responsible for the local Red Cross shelter as well as hosting in her home her brother-in-law and two of his friends, all residents of Metairie, LA, one of whom is undergoing treatment for cancer.

My other sister-in-law spent the night of the storm in a shelter in Madison, MS, a suburb of Jackson, with her husband because they are certified Red Cross Emergency Volunteers and were called to duty. The rest of the week she went back and forth from Baptist Hospital doing the job she is trained to do as a nurse who specializes in cardiac intensive care and the shelter.

And then there's my own sister coordinating shelter for emergency volunteers, US Marshalls, and extended families of newborns at her downtown church in Baton Rouge. She and her family are hosting a young couple and six week old baby who evacuated and all this while my sister is recovering from a three-day stay in the hospital coming home just in time to loose power and greet Katrina. All three of these families are working from dawn until way past dusk doing exactly what they feel called to do and for that I am immensely proud.

But one story touched my heart more than any they have told me and it comes from a new friend to Signal Mountain, Jennifer Oxendine. Jennifer has worked for our family at the GRAPEViNE now for over a year at our Mall store. She has taken a leave from her college life to work as an interpreter and was assigned to a deaf student at Signal Mountain Middle.

On Sunday, September 4th, Jennifer was asked to come to the Chattanooga airport, not knowing exactly why. According to Jennifer upon arrival she was escorted onto the plane that Al Gore had chartered bringing refugees from New Orleans. Once inside the plane, Jennifer met a 75-year-old man who was deaf. Taped to his shirt was his name and directions to his pocket with identification. It seems he waited to evacuate because he thought his wife would be arriving from out of state at any time and was only delayed from the storm. Without power and stranded he decided to leave his home and followed the crowd down Interstate 10, being mugged along the way. Until he met Jennifer, he had no idea what had happened to New Orleans or where he was or knew anything about his family. She soon learned where his family was and called them in Atlanta to tell them their grandfather was alive. He was the last piece of the puzzle and now all members of that family were accounted for. A memory this dear old man will hold the rest of his life, but not nearly as long as this young woman will remember what part she played in the disaster relief of Hurricane Katrina.

Well done, Jennifer! And the same to all the other heroes in our community who have stepped up to the plate and volunteered. If you have a personal story to tell, please email it to me at .

Pris and her husband, Mark Shartle, residents of the Signal Mountain Historic District, are the owners of the GRAPEViNE. She is a staff writer for the Signal Mountain Community Web site: sigmtn.com.