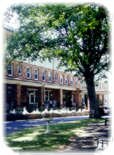 Alexian Auxiliary

Sponsors activities and provides services for residents of the Health Care Center and Alexian Inn. The Auxiliary is over 50 years old. Activities include providing BINGO, Ceramics, celebration of birthdays, Wine & Cheese Parties, Fruit & Cheese Parties, Ice Cream Socials, Christmas Parties, Supper Supers, and other programs provided by the Activity Director.
Meets: 3rd Mon. of each month, except for June, July, and August at 10:00 AM in the Gold Room at Alexian Village. Dues are $10. Welcomes new members.
Contact: ,
---
Clothes House

633 Mississippi Avenue. Sells used clothing and household goods. It is operated by volunteers and benefits the Signal Mountain Social Services.

Drop boxes are located at Recycle Signal and Clothes House.
Hours: 2:00 - 6:00 Thursdays
9:00 - 1:00 Saturdays

Contact: Sheila Champagne, Clothes House Manager,
---
Evening Garden Club

The Evening Garden Club invites you to their monthly meetings held on the 4th Tuesday at 6:30 PM.

Contact: Lori Baier, , for details, topics, and monthly locations.
---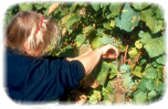 Garden Club of Signal Mountain

One of the oldest garden clubs in the state of Tennessee, this club played a significant part in forming the Federation of Garden Clubs in Tennessee. Membership is by invitation only.
---
Lions Club

Lions Club Part of Lions Clubs International. Involved in community projects associated with sight conservation. Sponsors Fourth of July and Labor Day Barbeques, Monster Barn , and supports MEF and Signal Mountain Social Services. Meets: 2nd & 4th Tueday at 6:30 PM at the Mountain Arts Community Center. Welcomes new members.

Contact: Mel Tryon, president,
---
Masonic Lodge #758

Meets at 706 Signal Mountain Boulevard; mailing address is P.O. Box 501,
37377. Freemasonry benefits everyone, through Scottish Rite Hospitals,
Shriner's Burn and Crippled Children's Hospitals all over the nation.
Contact: Mitchell E. Thurmer, Worshipful Master 2002 at
or .
---

Newcomers Of Signal Mountain

For more information, check out our web page, view our monthly newsletter, or see calendar for upcoming events.
---

Historic District

For more information, check out our web page, view our newsletters, or see our calendar for upcoming events.
---
Signal Mountain Community Guild

Supports community projects. Selects and honors the "Woman of the Year" at the annual Dogwood Luncheon. Is responsible for creating, printing, sale and distribution of the Signal Mountain Directory.
Meets: 4th Wed., Sept. through May, at 10AM; Signal Mountain Town Hall in the Guild Room
---
Signal Mountain Community Evening Guild

An extension of the Signal Mountain Community Guild and is open to all adult
women on the mountain. Monthly evening activities such as BUNCO, games,
couples night out, book club, service projects, and more are offered. It is
hoped that those that have been unable to attend day meetings because of
work or family commitments might find the Evening group convenient to their
schedule.

Meets: 1st Monday., Sept. through May, at 7:00 PM; Signal Mountain Town Hall
in the Guild Room

Contact: Vicki Love,
---
Waldens Ridge Guild

A women's service and welfare organization formed over forty years ago to promote the welfare of the community. All area residents are welcome. No dues. Meeting is at 10:00 AM in member's homes.

For more information call .

---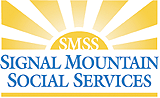 Signal Mountain Social Services

Signal Mountain Social Services meets the needs of Signal Mountain residents at times of financial and emotional hardship and crisis. SMSS is a private, 501-C-3, agency funded by individual donations, community organization donations, and The Clothes House.
SMSS offers a food pantry for emergency food needs and is stocked primarily by donations of non-perishable food and hygiene items. Located at 633 Mississippi Avenue, Signal Mountain, volunteers are always welcome to staff the office, food pantry, Clothes House, tutor children, be a friendly visitor and/or drive a senior client to a doctor?s appointment, or assist with many other client needs. Professionals in many areas of expertise may also volunteer their services for client needs.
Contact: Mary Lee Ziebold, Director and Lead Social Worker at for more information on how you can become involved or qualify for services.
---

LONE OAK COMMUNITY CENTER

1278 US 127, Signal Mountain, TN 37377. We are a 501-C-3 Not For Profit
Organization, with a Volunteer Fire Dept. Senior Citizens Center, Free Library, Free Clinic, GED Program, and FCE (Family,Community Education)Club.

A CERT (Community Emergency Response Team) Team is also active at the center.

Contact: Pauline Geary, Secretary,
---

Mountain Gardeners Club.

The Mountain Gardeners Club is a non-federated garden club with open membership that has been in existence since 1959.

Members meet in homes the third Wednesday.

Contact: Betty Fassnacht at , or Mary Westerman at .
---

M.O.P.S.

Mothers of Preschoolers meet 9:30 -11:30 am at Signal Mountain Presbyterian Church, 612 James Boulevard. Mothers of Preschoolers is a nondenominational Christian group of mothers with children ages birth to kindergarten. Please join us for teaching, discussion, fellowship, creative projects, and community involvement.

Contact: Beth Baker at or Embree Poole at .
---

Signal Mountain Genealogical Society

Meets at the Walden Town Hall at 1:30 PM. Everyone is cordially invited to attend.

Contact: James L. Douthat,
---

Lone Oak Community Civic League

Lone Oak Community Center; 1278 US Hwy 127. Meets the first Thursday of each month at 7:30 PM. For more information, call .
---

Signal Mountain Alzheimer?s Support Group

Meets at Signal Mountain Presbyterian Church the second Tuesday at 12:00 Noon. Participants are encouraged to bring a sandwich. Chips, drinks, and dessert will be provided.

Contact: Leah Conner,
---

Southeast Iris Society

Meets the second Wednesday at 10:00 AM at the Mountain Arts Community Center, 809 Kentucky Avenue. Meeting open to the public, refreshments will be served.

Contact: ,