---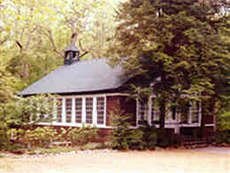 Union Chapel ("Little Brown Church")
Ivory and Spring Avenues in Walden
Services: 10AM Sundays, June - Labor Day
Board of Trustees Chairman: Doug Powell.
Built in 1908 to serve the Summertown community, the church holds services in the summer months only. All faiths are welcome and dress is very casual. Walk, ride a horse, or drive your car to the Little Brown Church and benefit from this charming experience.
For information on the Union Chapel, contact Ann Walldorf at .